JOIN US! Are you interested in starting or continuing your real estate career with JL Pratt Realtors? We are looking for licensed sales associates. Contact me, I look forward to hearing from you! All inquiries are confidential.
– Janet
janet.pratt4@verizon.net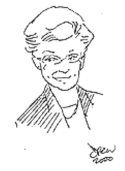 Janet L Pratt
Janet is the founder and president of JL Pratt Realtors. She loves the real estate business and has been serving clients' real estate needs for over 55 years. The outstanding performance of her business is based on the motto "Be The Best That You Can Be!"
Janet is proud to live and run her independent real estate business in Canton and is a supporter of area non-profit organizations. Amongst other organizations, she has been active in the Canton community and has served on the Board of the Canton Help Line which assists community members in need. The Help Line sponsors the Canton Food Pantry.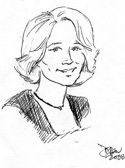 Linda Brooks
Linda Brooks has been a licensed sales agent since 2007. Prior to that she was a real estate appraiser for 10 years servicing Norfolk, Suffolk and Plymouth counties. She has lived in Canton for many years and knows all the neighborhoods inside-out. She can help you select the best property in your neighborhood of choice. She is a college graduate and an active member of the National Charity League.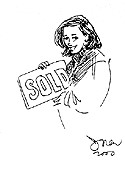 Barbara Cohen has been a Canton resident for over 20 years and a licensed broker for 25 years. A college graduate, Barbara was active in her children's schools, the PTA and was a soccer coach. She is a member of the Massachusetts Real Estate Board and the National Association of Realtors. She has several real estate designations, including GRI, CBM, as well as being a Certified Buyers Representative. She invites you to reference the hundreds of satisfied buyers and sellers she has serviced.
"Finding your dream home, your pleasure, my task!"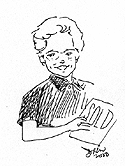 Marie Hanna has resided in Canton with her husband Hal for over 30 years. She is past President of both the Canton Association of Parents and Teachers and the League of Women Voters. She has been active in the Real Estate field for the past 20 years and has obtained her CBR (certified buyer representative) designation. Marie enjoys helping people find their dream home. She is dedicated in providing the best professional service possible and welcomes the opportunity to assist you.